BLACK COMMUNITY COALITION FOR JUSTICE & SELF-DEFENSE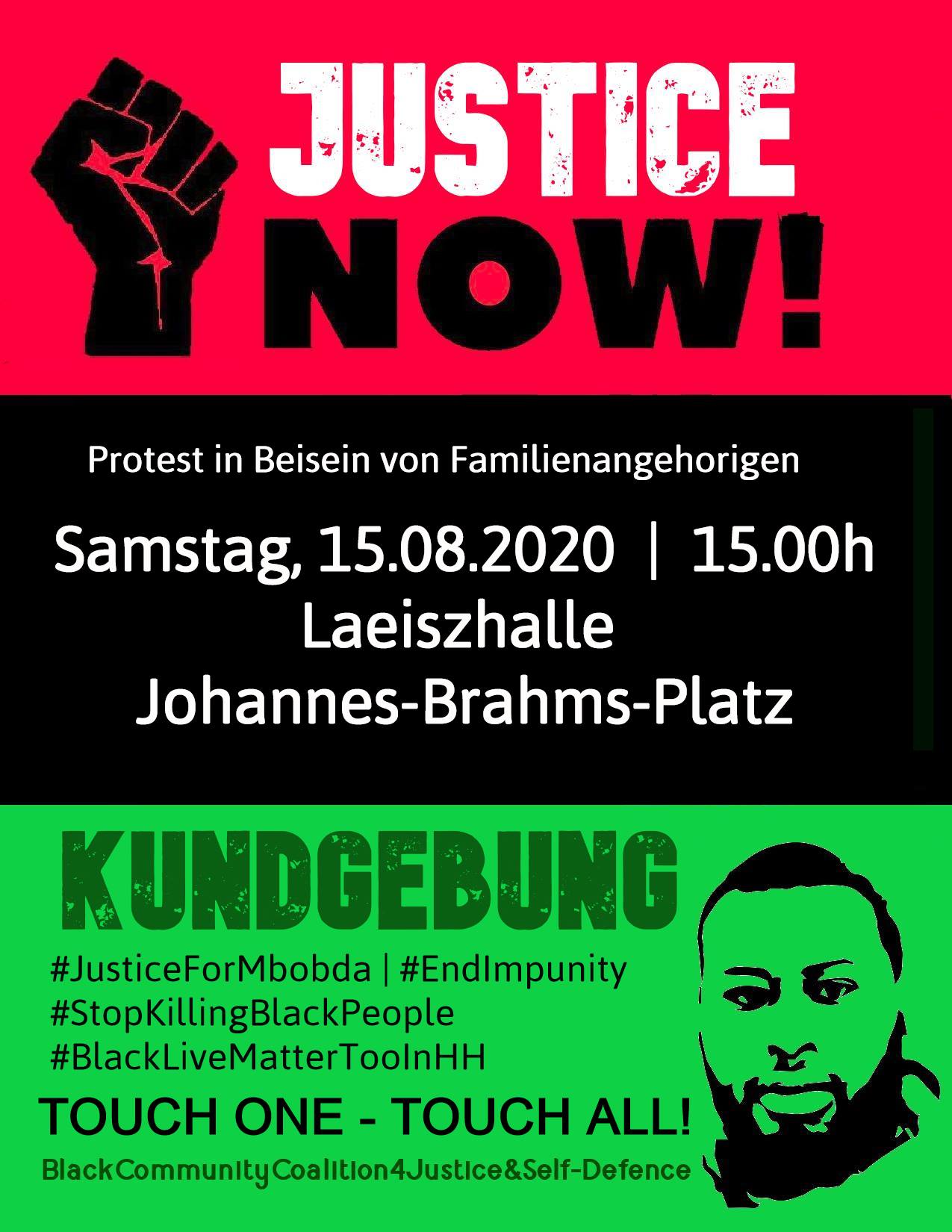 Hamburg, August 14, 2020
The Mbobda family told us that they will not give up the fight for their right to due process of law and for justice for their son and brother. They have a right to a full and public examination of evidence in front of a court with their questions answered about how and why brother Tonou-Mbobda had to die violently.
We stand by the family in their legitimate concern and demand as a matter of public interest a complete and comprehensible clarification of the case in all its dimensions relevant to the rule of law – for reasons of legal security for other Hamburg hospital patients* as well as to provide legal peace for the family and our Black Community.
Family members of Brother Tonou-Mbobda will be present at the protest rally #JusticeForMbobdaNOW on Saturday, August 15, 2020 at Johannes-Brahms-Platz. Let us all send a powerfully united sign into the Black Community that we can and will no longer accept the racist cover-up and impunity of murderous crimes against Black people!
#ENOUGH_is_ENOUGH
#BlackLivesMatter in Hamburg and everywhere!
#TouchONE – #TouchALL