Donnerstag | 17.3.2022 – 18h | Thursday
Information event for Africans who seek to continue their disrupted studies in Germany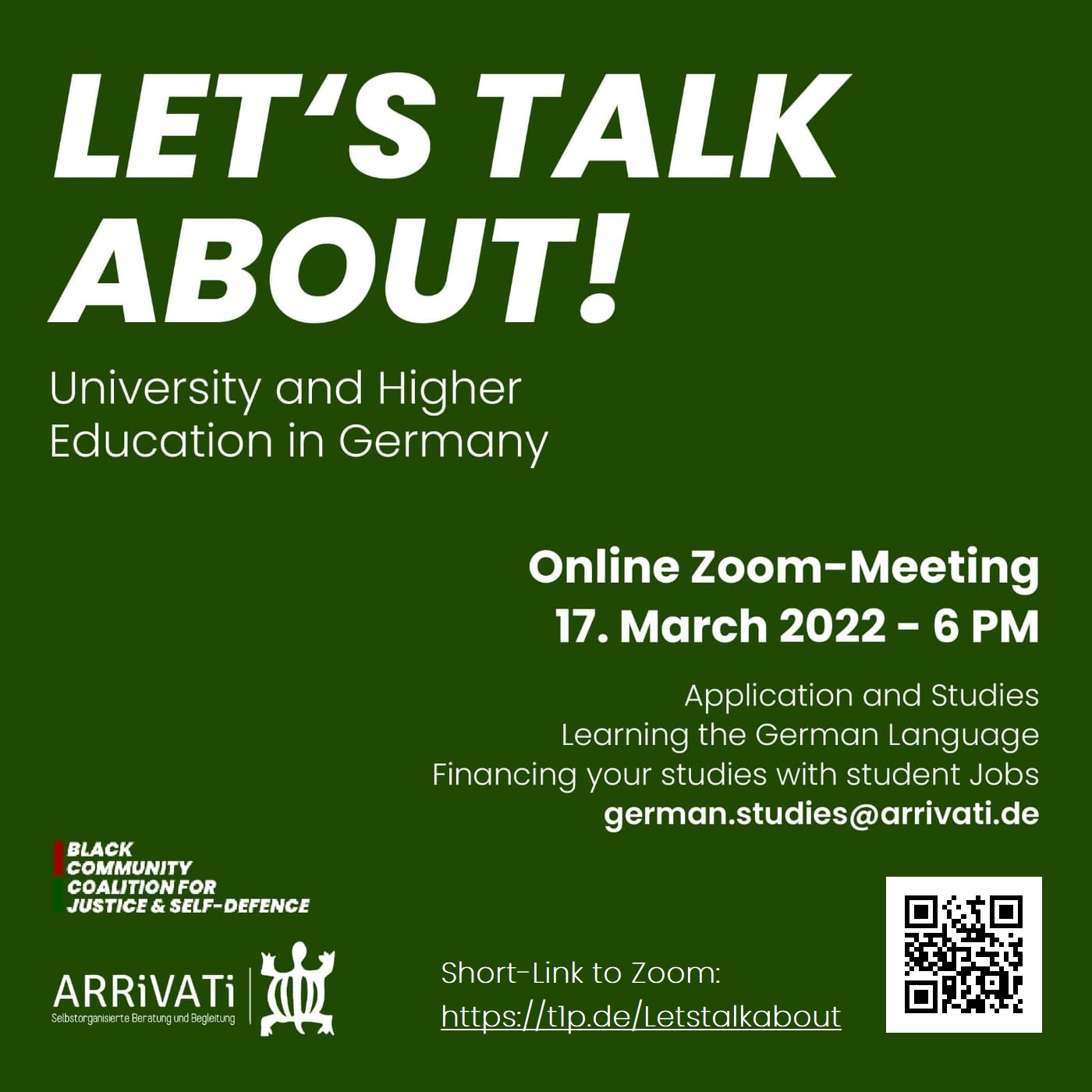 Let's talk about: "University and Higher Education in Germany"
Get important information about the German higher education and the latest facts that concern African students who fled the war in Ukraine, as well as helpful content and exclusive tips.
Host: Sista Oloruntoyin
Speaker: Brother @Jethro Chikato – Engineer from Zimbabwe based in Hamburg, Germany – School Director and Educator providing educational services and medial help to students especially of African Descent
We give guidance and tips to those who would like to take up studies in Germany.
This includes: career guidance, choice of degree programs, applications, students jobs and meeting required conditions to study here.
We look forward to assisting you, so that you can make a difference here and on the continent.
"You're the ones we have been waiting for"